What we do
General Handyman Service
Decorating Service
Carpentry Handyman Service
Flooring & Tile Service
Hang Pictures and Mirrors
Drapery Rod Installation
Window Blind Installation
More Info
---

Are you good with your hands, have your own tools and can fix just about anything?

Do you like working on different jobs every day and making good money in the process?

If you answered YES to these questions, then you might want to become a One Call Home Handyman Contractor!!

More Info
---
---

Want to pay for our services?

Pay Securely Online!


---
---
---
About us
Who are we?
One Call Home Handyman - Houston is a group of service specialists with a combined experience of over 50 years in the handyman repair and construction business. We specialize in all types of handyman repairs including doors, door hardware, ceiling fans, carpentry, wood flooring, painting, lighting consulting, light fixtures, counter tops, tile, wood window repair or restoration, stucco evaluation, hanging pictures and mirrors, installing drapery rods, window blind installation and much much more.
We work in almost any area in and around Houston including but not limited to Houston, Memorial, Spring Branch, River Oaks, West University, Southside Place, Bellaire, Sugar Land, Pasadena, Katy, League City, Pearland and many others. If your project is within 30 miles of Houston we can help!!!

One Call always provides free over the phone estimate for all your small repair needs and are available by phone or you can Contact Us Online. We will be pleased to provide you with free over the phone pricing for all labor and materials as well as an estimate of the time to complete small jobs at no cost to you. If your job is large, needs a written estimate or requires a trip to your location or a written quotation, an evaluation fee of $65 will apply.
If you happen to be a Realtor® or Seller, we can also provide make ready and inspection repair quote services for you and your clients at a nominal cost of $65. Just complete our Inspection Quote Service Form and we will contact you immediately. If you have an inspection report, please get it to us so we can better understand the scope of the work.
In addition to Realtor® make ready's and after inspection services we also provide make ready services for residential property rentals and apartments. If you are in need of make ready services just fill out our Request Form and someone will contact you immediately.
No matter what your needs, "One Call Can Solve All Your House Problems".
Our motto is, "Your satisfaction is our paramount goal and earning your referrals is the key to our success!"

NOTE: As general contractors, we subcontract all electrical, air conditioning and plumbing projects to licensed/master electricians, air conditioning professionals and plumbers.


---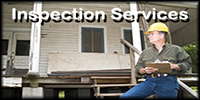 In addition to the above we provide customers with make ready and inspection repair quote services at a nominal feel of $65. Once we have your inspection report or list of repairs, we will give you a quote to complete the job.

More Info
---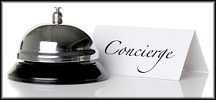 In addition to the above we provide customers with Concierge Handyman Membership Service at a discounted rate of $65. Sign up today and we will provide service Monday - Friday, except holidays, at the membership discounted rate of 65 per hour for a tech and helper, which is $20 per hour off our usual hourly rate. We also give you priority scheduling for this service. If you happen to be a Concierge Member, you can Book Your Service Request Online.

More Info
---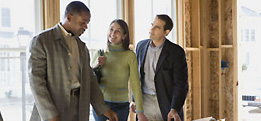 In addition we provide service contracts that allow our larger commercial customers to prepay for services and receive a discounted hourly rate. If you sign up for one of our Service Contracts, we guarantee a service tech and helper will be available for either 4, 8, 10 or 20 hours. Sign up today and we will provide service Monday - Friday, except holidays, at a discounted rate of $65 per hour for a tech and helper, which is $20 per hour off our usual hourly rate.

More Info


---
---


Check Out Our Blog